Maximising Lambing Percentages

print
Maximising Lambing Percentages
There are several factors impacting on lamb marking percentages (i.e. number of lambs marked to ewes mated). Late pregnancy and lambing management are key drivers, with time of lambing having an influence on the required strategies. However, whatever the time of lambing, nutrition is a major factor influencing ewe and lamb survival.
Knowing the requirements of the ewe and matching this to the available feed (quality as well as quantity) is a key skill all producers need.
A simple risk matrix has been developed to assist producers to score ewes/paddocks against some critical criteria. These include CS of your ewes; how much Feed on Offer (FOO) is in your paddocks; what kind of shelter is in the paddock; how big is the paddock and mob size; and topography of the paddock.
The higher the score, the better.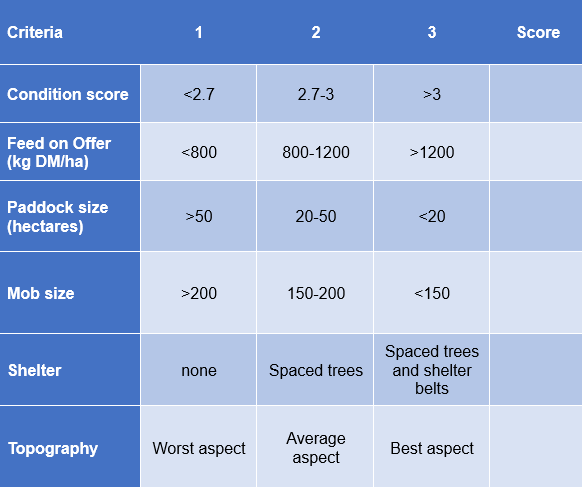 For further detail watch the Maximising Lambing Percentages webinar recording, available on the SheepConnect SA YouTube Channel.