Seasonal conditions continue to disappoint producers across most of SA with many crops either grazed or cut for hay due to the poor harvest outlook. Fifteen percent of the State is drought declared, but this figure is likely to increase substantially unless there is a surprise change in the weather pattern. That said parasites don't observe weather patterns or seasonal conditions.
Recent worm egg count monitoring does appear to more closely reflect rainfall than is often the case. This is most likely the result of the prolonged disparity in rainfall this year with many areas reporting the lowest rainfall since 1982 or potentially on record. The majority of reports from the south east indicate modest but significant worm burdens across all age groups reflecting the good season in that region. Similarly counts from the lower Eyre Peninsula and Fleurieu Peninsula have usually indicated a need for a drench. In contrast, most other areas have not had counts high enough to warrant a drench. Sheep condition score needs to be considered in arriving at these drenching decisions as animals in poor condition invariably are more likely to be susceptible to worms.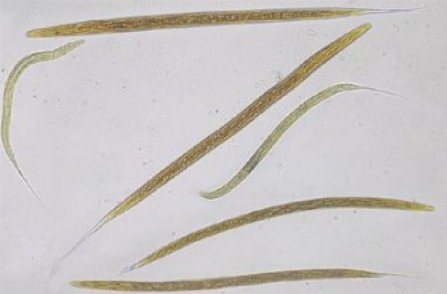 Many flocks have been substantially reduced in size due to the lack of paddock feed as well as the shortage plus expense of grain and hay. The core breeders retained have been maintained in confinement feeding or feedlots possibly both pre-lambing and post-weaning. A strategic worm drench upon entry to these restricted feeding arrangements needs to be considered as worm burdens can rise corresponding to the level of stress and increased stocking density. Similarly, the provision of a vaccine booster and vitamin ADE may be advantageous due to stress brought on by changing diet and prolonged lack of green feed.Even under confinement feeding a periodic condition score, flystrike and worm egg count check is advised to ensure that the diet is producing the desired results. In addition, feed testing grain and fodder supplements is strongly recommended to ensure that the desired energy, protein and fibre requirements are being achieved.
The monthly report is written by Dr Colin Trengove.